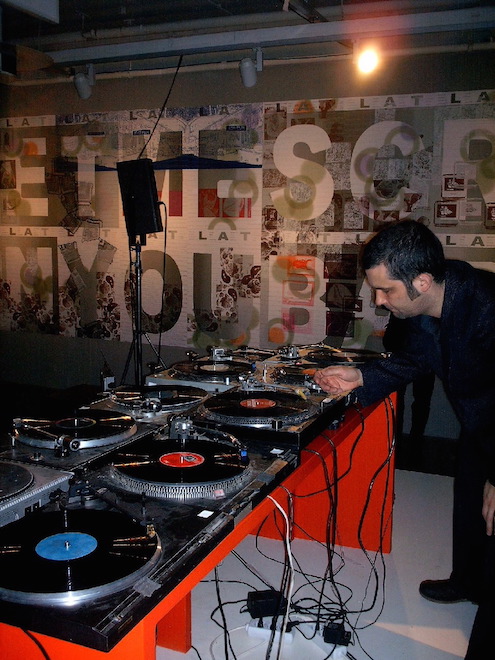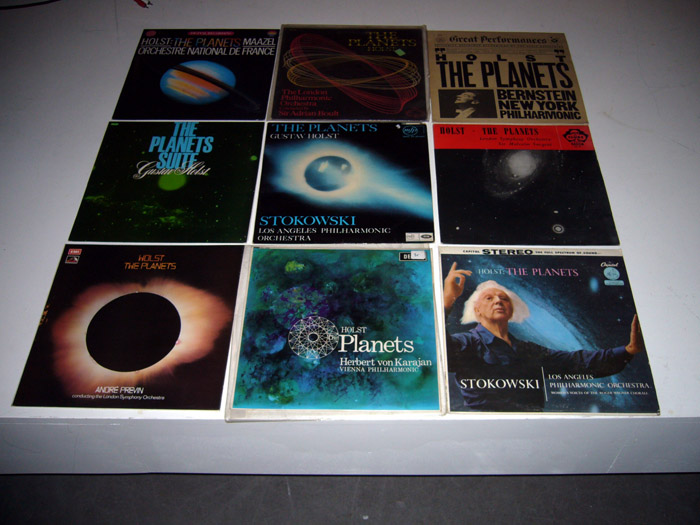 On February 3rd 2007 Paul Glazier and I presented an installation / performance at the Stedelijk Museum near Central Station in Amsterdam, as part of the Radio Rietveld series. Paul presented a composition that is made out of 100 layers of a Nana Mouskouri song and I mixed 10 different versions of The Planets from Gustav Holst.
The Planets remixed from Ivo Bol on Vimeo.
The Planets is often dissed by snobs but I think it is a wonderful work. I mixed the 10 different versions by hand, using the 10 needles of the record players, running around to keep all of them in the same loop. (check out the QT video made by Paul at the top of this page).