Guangzhou
The Guangdong Modern Dance Company is one of the most important modern dance companies in China. They invited me to work on the music for their new piece with choreographer Liu Qi in March / May 2007, together with director Paul de Bruyne. The Dance performance "Forward For Forward" premiered at the Guangdong Modern Dance festival May 4th. The title (which is also translated as "march on keep marching on") comes from a marching song written in 1935 for a movie, seen fit by Mao to be adopted as the national anthem. In this piece Liu Qi wanted to comment on the dynamics of the modernization and urbanization in China in the last 30 years or so. Guangzhou is definitely not the most beautiful city but I had a great time. The food is especially great and you will find great restaurants from all the splendid kitchens from China. If you like food, you have to come here.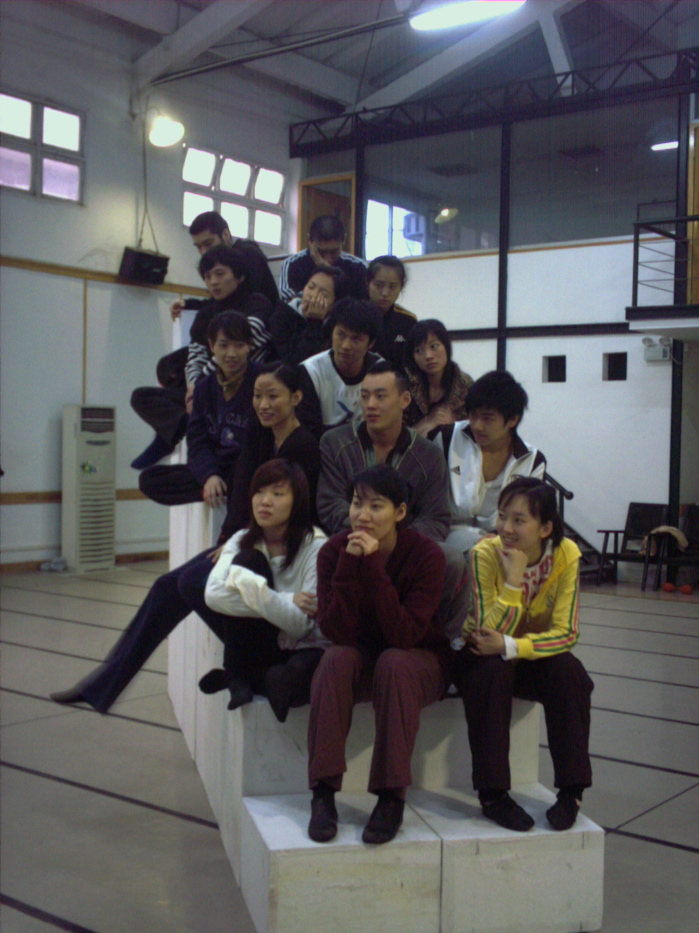 Shenzhen
Besides my work for the GMDC I was invited to perform at several occasions, first of all at an event called "Neo Sound" in Shenzhen, organized by musician Lu Zheng. Shenzhen was the first place where the new economic policies (as part of the "Chinese style socialism", which developed into a newspeak term for hardcore capitalism) were tried out in mainland China, since it is right next to Hong Kong. As a consequence, Shenzhen has become very rich, expensive but also a cosmopolitan city. The Neo Sound evening was great, I performed solo and together with artists from Hong Kong and Shenzhen in a big empty art gallery. Thanks Zenlu and the other Neo Sound people!
https://neosound.blogbus.com/
https://www.zenlu.com/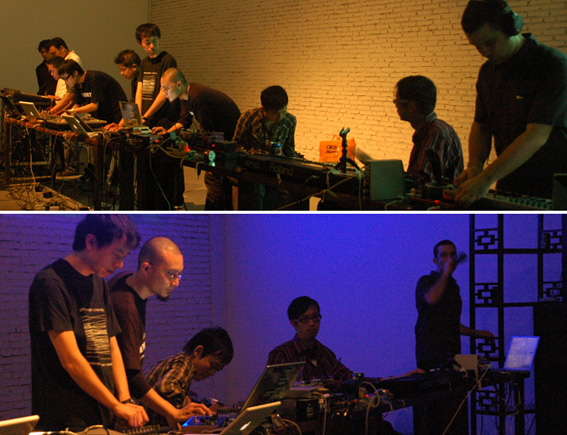 GIL Guangzhou
My second performance was at a "Get It Louder" homeshow in Guangzhou, a very sympathetic DIY event organized by enthusiast electronic music lovers. I was performing with Sin:Ned, Lu Zheng and Wilson Lee. Although musically my performance did not go so well as in Shenzhen, the audience was very engaged and asked all kinds of questions afterwards. I have never experienced a more interested audience anywhere. Get It Louder seems to be a kind of umbrella event under which name many different events are organized, not only these DIY style concerts but als larger events, lectures and exhibitions, partly organized by important artists such as Ou Ning and Yan Jun. Do check it out if you get a chance.
https://www.getitlouder.com/blog/article.asp?id=149
Beijing
My last performance took place at Waterland Kwayin, a music concert series organized by the sympathetic artist and writer Yan Jun. Fortunately my show went quite well, it was short but intense and well received. Funny how sometimes everything seems to go wrong and then the next time with the same setup and ideas you can have a great show.